Availability
Max:

Select dates

Room facilities:Fridge, Internet - Wireless, Private Bathroom, Toiletries, TV

The garden view deluxe standard room is fully furnished and comes with either a beautiful king-sized bed or 2 single beds, wooden dining table and chairs. It features Tongan channel TV, refrigerator, coffee & tea facilities, hot and cold shower in your own bathroom. These units are very spacious (approximately 23m2), and ideally suited for a couple.

Max:

Select dates

Room facilities:Fridge, Private Bathroom, Seating Area, Toiletries, TV

The Ocean view deluxe units are fully furnished with a king-sized wood carved bed and additional single bed, sofa set, cable TV, refrigerator, coffee & tea facilities, hot and cold shower in your own bathroom.

These units are very spacious (approximately 35m2). New and very clean, you can view the ocean and sunset from your own room. These units suit a maximum of three adults and one child or infant.

Bed size:1 king sized bed

Room size:35m2
General
Vakaloa Resort | Beach front Resort –

Vakaloa Beach Resort welcomes you to the Kingdom of Tonga. First of all, we are located in the Western-coast of Tongatapu. Vakaloa is an amazing Tongan Beach Resort fringed among palm trees right in front of a stunning sandy beach. Frolicking just of the reef mother and her baby whale, enjoying the summer weather.
The Resort encompasses luxurious indoor and outdoor areas. Our restaurant and bar is open for breakfast, lunch and dinner and is located right on the water's edge. Services includes snorkeling, surfing, island tours and also rental cars. Our Staff carefully design our cuisines to provide you with the most loved dishes from our customer's feedback. Getting to Vakaloa Beach Resort is a 30 minutes drive from Nukualofa, and a 50 minutes drive from Fua'amotu Airport. Our friendly staff can arrange for your pickup and drop off, so you can just contact us. They can also advice to catch the taxis or public buses, which can be very unreliable in times.
While you are with us – Don't miss out on our Friday night Cultural Show and buffet feast. We also cater for Group Functions such as Weddings, Birthday parties, conferences, Business meetings & retreats, church functions and much more.
Tonga Whale Season – July to October
From the beach or restaurant you can marvel at the Pacific and the sun setting over the ocean every day, therefore from July to October you can observe the whales frolicking just beyond the reef.
Tripadvisor Reviews
Vakaloa Beach Resort is ranked #4 from 30 B&B/Inns in Tongatapu Islands. The Resort management is honored to receive the 2016 Certificate of Excellence, and you can also post a review about us here.
For an Unique Tonga Holiday, come and let us take care of you.
Check-in time
12:00
Check-out time
10:00
Cancellation / Prepayment
Late check-out if room available – 50% room rate
Cancel less than 14 days – 50% room rate
Cancel within 24 hours – 100% penalty will apply
No-show – 100% penalty will apply

Refunds: USD35.00pp will be charged provided cancellation policy is met
Pets
No pets allowed.
Facilities
Baby Crib
Car Parking
Conference Facilities
Fax
First Aid Kit
Fridge
Internet - Wireless
Karaoke
Laundry
Mobile Phone Reception
Patio
Photocopier
Power Generator
Private Bathroom
Restaurant
Seating Area
Telephone
Toiletries
TV
Wardrobe
Services
Arrival/departure point transfers (Extra charge)
Babysitting - Paid
Laundry/Ironing
Room Service
Vehicle Hire/Car Rental Onsite
Visa Service
Recreation
Bushwalking/Hiking/Trekking
Cultural Entertainment
Cultural Visits/Tours
Cycling
Fishing/Crabbing/etc.
Jogging/Walking
Kayaks
Massage
Snorkeling
Surfing
Language Spoken
We are sorry, there are no reviews yet for this accommodation.
Tongatapu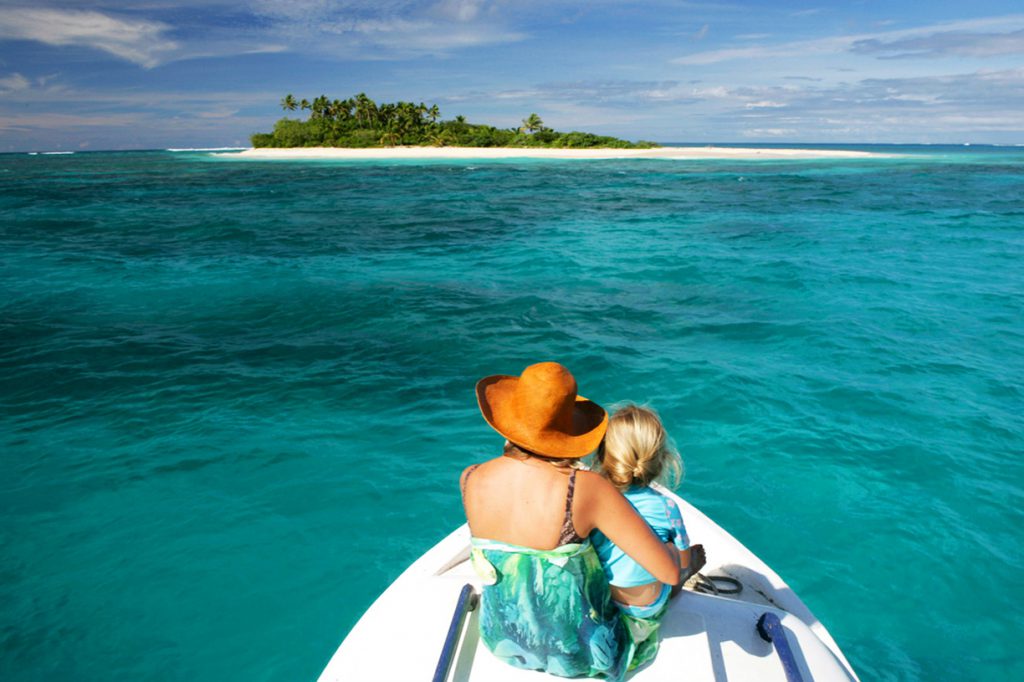 Tonga Accommodations: Beach Resorts, Hotels, & Tours
Tongatapu, the main island of the Kingdom of Tonga and known as the 'Sacred South'. Expect a warm welcome at one of the world's most easy-going international airports before journeying north across the island to the Tongan capital of Nuku'alofa. The harbour-side town is the center of Tongan commerce and government and also the residence of the Royal Family in the South Pacific's only monarchy. Around 70,000 people live on Tongatapu, and Nuku'alofa – 'Abode of Love' – is a vibrant introduction to the Kingdom.
Tongatapu has a cooler climate than the rest of the Tonga as it is the southernmost group of islands in the country. Because of this, fruit production is lower in Tongatapu than it is in the warmer islands in the north.
Nightlife info
Every Wednesday and Friday night, the Tonga resorts have live entertainment. A variety of music, singing, dancing, and a kava ceremony are part of the package. The staff, sometimes accompanied by Tongans from the villages, present lovely and most importantly, authentic songs called hiva, and dances.
Culture and history info
The importance of family Tongan society is guided by four core values, all of which combine to ensure a genuine welcome of visitors to the Kingdom of Tonga. The four core values are Feka'apa'apa'aki (mutual respect), Fevetokai'aki (sharing and fulfillment of mutual obligations), Lototoo (humility and generosity) and Tauhi vaha'a ( Loyalty and commitment) Family is the central unit of Tongan life. Older people command the most respect and each family member knows their role. A typical family unit may consist of adopted children, cousins, alongside siblings and grandparents. Their respect for family is a reflection of the people's love of the Tongan Royal Family.
---
Read more