Tonga Beach Resorts
TONGA BEACH RESORTS
This archipelago contains many breath-taking Tonga beach resorts in which many tourists gather to enjoy a world of relaxation and beauty. With numerous of accommodations to choose from, Tonga resorts are often the choice of many tourists because of amenities and features these resorts can offer. We've listed 5 Tonga Beach Resorts as our favorites.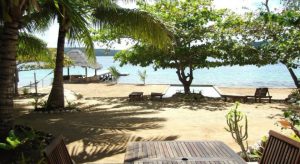 If you are looking for a resort with great value and a beautiful atmosphere, this is a superb choice! This Tonga resort is ideal for anyone who wants to relax and enjoy the outdoors with many leisure activities. These includes beach volleyball, kayaking, snorkeling, fishing, diving and much more. Mystic Sands units are all beachfront, with a furnished mini-kitchen, and private bathrooms and showers.







This resort is welcoming to families as they allow children into their vacation destination. There also are babysitters who can watch over the kids, giving couple the chance to explore the luxurious beaches on Island. With their slogan as "Nature is Life," families are able to tour the best of what the island has to offer through activities like snorkeling, surfing, hiking, and trekking.









This resort is well known among the locals of Tonga. Their belief on sustainability and keeping the beaches clean is their number 1 focus besides customer satisfaction. They also offer tours of their naturally preserved beaches and provide cultural entertainment for their welcomed guests.









The Liku'alofa family welcomes you to their stunning Tonga resort from the moment you arrive until you leave. The staff does their best to make tourists happy by accommodating any number of guests for activities from their cultural show to their Tonga feasts. They go out of their way to satisfy all their guests with no questions ask. What was once a restaurant, this outstanding Tonga resort will have you never wanting to leave.








This private island is described to be lavish, pleasurable, and stunning. With a lovely staff that puts the guest as their #1 priority, they will make you feel that you are royal on this island. They also provide free use of snorkeling equipment, paddleboats to tour the island, complimentary boat rides to the mainland, massages, and outstanding gourmet meals to accommodate every guest. Tourists describe this Tonga resort as the ultimate unspoiled relaxing destination.






Indeed, Tonga beach resort is very unique in different ways, but every tourist comes back describing Tonga as paradise. For a civilization that has existed for thousands of years, you will be enriched with history and an untouched culture.
You can't go wrong with any of our top 5 Beach Resorts as Tonga is known for its naturally preserved beauty in every inch of the destination. You have nothing to lose, so pack your bags and discover bliss!