Availability
Max:

Select dates

Room facilities:Bathrobe, Electric Razor Plugin, Fan(s), Kitchen Facilities, Mosquito Nets, Private Bathroom, Seating Area, Tea/Coffee Maker, Toiletries, Wardrobe

There are 4 Deluxe Fale available for our guest. It is best ideal for families or even couple. Enjoy the breeze and the beautiful air of the Island Kingdom right from your Fales.

Bed size:king size bed

Max:

Select dates

Room facilities:Bathrobe, Electric Razor Plugin, Fan(s), Fridge, Hammock, Mosquito Nets, Patio, Private Bathroom, Seating Area, Tea/Coffee Maker, Toiletries, Wardrobe

Honeymoon Fales is best ideal for our special honeymoon couple. Enjoy the beautiful air of the Island Kingdom while your holiday at Fafa Island. The room consists of its own King size bed together with its own view of the ocean.

Bed size:1 king sized bed

Max:

Select dates

Room facilities:Bathrobe, Electric Razor Plugin, Fan(s), Fridge, Hammock, Kitchen Facilities, Mosquito Nets, Patio, Private Bathroom, Reading Room, Seating Area, Tea/Coffee Maker, Toiletries, Wardrobe

Fafa Island offers 7 superior fales which its the smaller fales in all the fales they provide. It consists of one double bed and one single bed but there is also another room with single fales for those that want to use private single room. The superior fales can be accommodate a total of 4 people but either choose to stay in a single or double bed.

Bed size:1 King Bed or 2 Single Beds.
General
Fafa Island Resort | The Paradise –

Fafa Island Resort is situated on its own 18 acres covered offshore island 7 km north Nuku'alofa, the capital of Tonga. The Island is guarded by a coral reef ensuring safe swimming and snorkeling in crystal clear blue waters. Deserted sandy beaches invite you to relax and lie in the sun. This Tonga resort will delight travelers with its impeccable service and commitment to sustainability.
Restaurant and bar right on the water's edge highlight the Polynesian culture by choice of style, materials and accessories front staff dresses in local style. Trained by European chefs our chef is serving excellent Tongan/European gourmet dishes, especially seafood. The open-air cocktail bar offers of course a wide range of tropical cocktails, made with freshly squeezed coconut cream. Restaurant serves breakfast, lunch, dinner and guests can enjoy drinks at the bar.
There are only 13 fales (bungalows) on Fafa Island, which means you will not meet too many people. From the fales, it is only a few steps to the beach and from the patio, you have a breathtaking view of the endless Pacific Ocean.
There is free use of snorkeling equipment, paddle boats. Snorkel trips to unspoiled reefs and islands. Fafa Island Resort also offer free early morning tea/ coffee service to the fales.
TripAdvisor Ranking
The Fafa Island has a total of 368 reviews from the travelers and was given a certificate of excellence.
Check-in time
12:00
Check-out time
10:00
Children and extra beds
There are no special child rates applicable.
Cancellation / Prepayment
Within 14days prior to arrival-2 nights
Within 7days prior to arrival-50% of total nights booked
Within 2days prior to arrival, no-shows and shortened stays-100% of total nights booked

Refunds: USD35.00pp will be charged provided cancellation policy is met
Accepted credit cards
VISA/MasterCard
Pets
No pets are allowed.
Facilities
Baby Crib
Bar
Barber/Beauty Salon
Car Parking
Fax
First Aid Kit
Fitness Club Gym
Fridge
Hammock
Internet - Wireless
Laundry
Patio
Photocopier
Power Generator
Private Bathroom
Reading Room
Restaurant
Seating Area
Toiletries
Wardrobe
Services
Arrival/departure point transfers (Extra charge)
Daily Housekeeping
Laundry/Ironing
Room Service
Security Guard (24 hrs)
Shuttle Service (i.e. to/from town centre - extra charge)
Translation
Recreation
Kayaks
Sailing
Scuba Diving
Snorkelling
Language Spoken
We are sorry, there are no reviews yet for this accommodation.
Tongatapu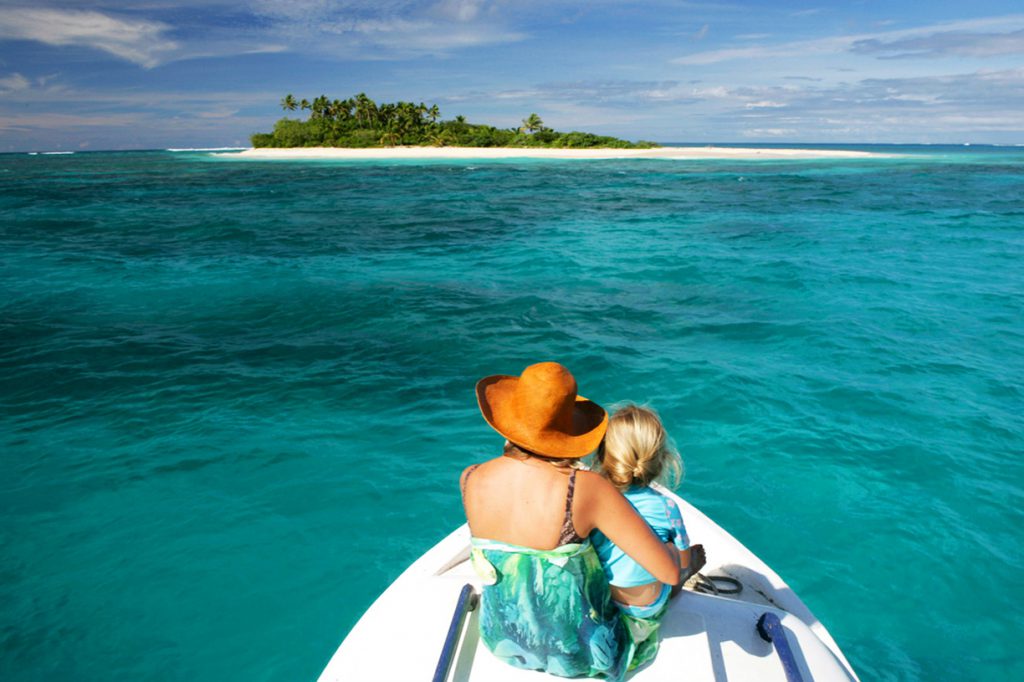 Tonga Accommodations: Beach Resorts, Hotels, & Tours
Tongatapu, the main island of the Kingdom of Tonga and known as the 'Sacred South'. Expect a warm welcome at one of the world's most easy-going international airports before journeying north across the island to the Tongan capital of Nuku'alofa. The harbour-side town is the center of Tongan commerce and government and also the residence of the Royal Family in the South Pacific's only monarchy. Around 70,000 people live on Tongatapu, and Nuku'alofa – 'Abode of Love' – is a vibrant introduction to the Kingdom.
Tongatapu has a cooler climate than the rest of the Tonga as it is the southernmost group of islands in the country. Because of this, fruit production is lower in Tongatapu than it is in the warmer islands in the north.
Nightlife info
Every Wednesday and Friday night, the Tonga resorts have live entertainment. A variety of music, singing, dancing, and a kava ceremony are part of the package. The staff, sometimes accompanied by Tongans from the villages, present lovely and most importantly, authentic songs called hiva, and dances.
Culture and history info
The importance of family Tongan society is guided by four core values, all of which combine to ensure a genuine welcome of visitors to the Kingdom of Tonga. The four core values are Feka'apa'apa'aki (mutual respect), Fevetokai'aki (sharing and fulfillment of mutual obligations), Lototoo (humility and generosity) and Tauhi vaha'a ( Loyalty and commitment) Family is the central unit of Tongan life. Older people command the most respect and each family member knows their role. A typical family unit may consist of adopted children, cousins, alongside siblings and grandparents. Their respect for family is a reflection of the people's love of the Tongan Royal Family.
---
Read more