Availability
Max:

Select dates

The en-suite fales  has a queen sized bed and an outdoor garden shower. It has a have a beautiful ocean view porch.

Max:

Select dates

Shared Rooms can be opened to capture tropical breezes and are set far enough apart to insure privacy. This offers a balcony with sea views and private bathrooms. Free toiletries, towels, and bed linen are provided.
General
Serenity Beach
First of all, Serenity Beach is located in an uninhabited island, Uoleva, in the Haʻapai island group of the Kingdom of Tonga. Surrounded by white sand beaches, where people would rather love to take a day and walk the 6 mile (10 km) around the island to experience the total deserted island feel, than explore the restaurant.
In addition, this resort is totally surrounded by beautiful sandy beaches and many exquisite coral reefs. Rooms are all beachfront and far from each other, so they offer ultimate privacy. Use of kayaks and snorkel equipment is FREE. Meals are made from fresh local ingredients, and accommodation is made for special needs. A perfect place to reconnect with nature, your loved ones, and yourself. Every house is located, among the trees, on a white sandy beach, providing a truly peaceful, private, and relaxing beach experience.
Uoleva was once listed by National Geographic as one of the top 10 island beach destinations in the world. People love to take a day and walk the 6 mile (10 km) around the island to experience the total deserted island feel.
We have two 30 foot boats and we can also do whale watching. Tonga is one of the few places in the world that people are able to get in the water, an intimate experience with the whales. Being in the water with the whales is a heart opening, and life changing experience.
This island hideaway is a place where you can slip out of your shoes, into a sarong and leave everything behind.
It is for those who would enjoy:
sitting under the stars
eating by candlelight
visiting ancient stone mounds
snorkeling in crystal clear water
listening to locals play and sing traditional songs
swimming with whales
having a drink on the beach at sunset
reading a book in a hammock
receiving a relaxing massage
walking for hours on the beach and seeing no one.
In conclusion, if you truly want to "get away" from everything, Serenity Beaches Resort is the perfect place.
Check-in time
13:00
Check-out time
10:00
Children and extra beds
All children are welcome.

There is no capacity for extra beds in the room.
Cancellation / Prepayment
Early check-in and late check-out is available by arrangement.
30-60days prior to arrival-50% or 2nights
14-30days prior to arrival-50%
Within 14days prior to arrival-100%

Refunds: USD35.00pp provided cancellation policy is fully met Refunds: USD35.00 provided cancellation policy is fully met
Accepted credit cards
MasterCard, VISA, American Express
Pets
Pets are not allowed.
Facilities
Bar
Car Parking
Communal sitting area
First Aid Kit
Hammock
Internet - Wireless
Natural Outdoor Shower
Private Bathroom
Reading Room
Restaurant
Seating Area
Toiletries
Services
Daily maid service
Tour desk
Packed lunches
Laundry
Babysitting/child services
Recreation
Swim with whales
Enjoy a campfire
Enjoy a relaxing massage
Surf on a private surf break
Kite surf with your own kite
Hike to see ancient stone mounds
Relax in a hammock
Language Spoken
We are sorry, there are no reviews yet for this accommodation.
Ha'apai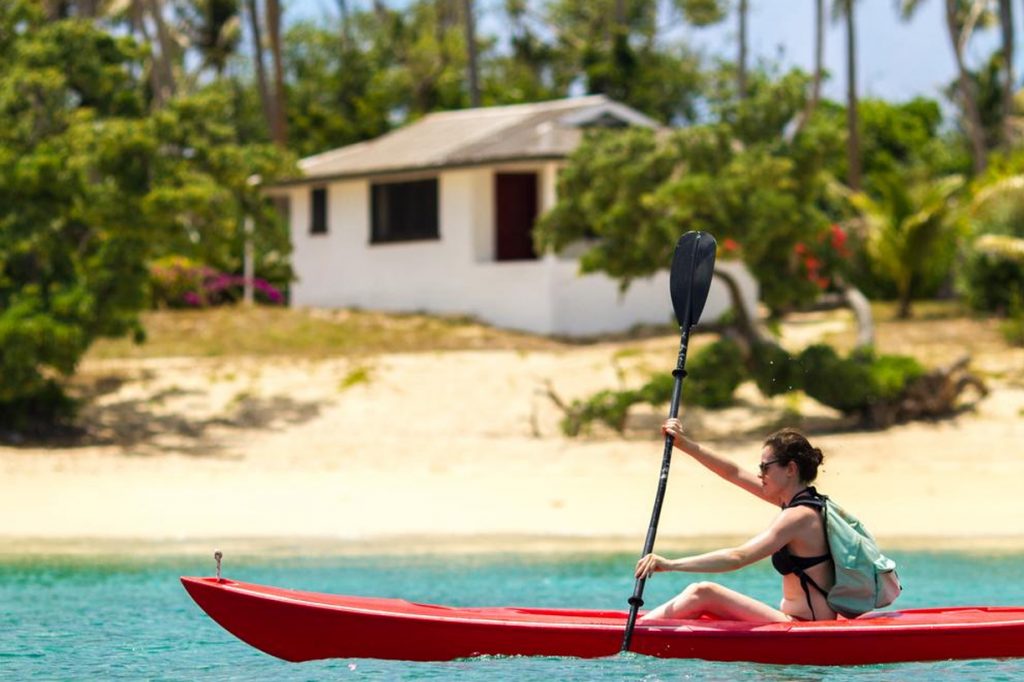 Tonga Accommodations: Beach Resorts & Tours in Ha'apai
Ha'apai is the way the South Pacific used to be, the peace and tranquillity of deserted beaches, bush trails and uninhabited islands to explore, world class snorkeling and dive sites, whale encounters and some of the best swimming beaches in the South Pacific.
This is a perfect place for savvy travelers looking for natural unspoilt beauty and keen on learning about the local lifestyles.
There are two ways to get to Ha'apai from the main island of Tonga. By flying with Real Tonga, the domestic airline where you can buy your airplane ticket. The other option is taking the ferry which you can buy your ticket from FISA.
Please remember that Sunday is strictly a day of rest with no flights or charters available so make your vacation plans to include Sunday at church, resting on the beach, laying in a hammock or enjoying a cold beverage from the bar at Ha'apai Beach Resort.
Take an authentic island tour and discover the best in Tonga.
Nightlife info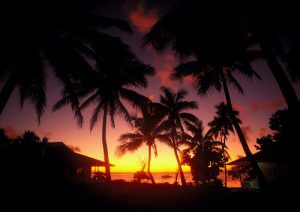 If you are looking for bars / nightclub and wine list that speaks for itself, you have come to a wrong place. But if you are looking for peace and tranquility of deserted beaches, nature and it's best, come along to Ha'apai. Ha'apai is the perfect spot to relax, unwind and enjoy the true island experience.
Culture and history info
Culture is not something you pay an entry fee to experience in Ha'apai. It is all around unexploited and alive. Ha'apai became the scene of several notable events in Tongan History. Ha'apai was the first island group to convert to Christianity, it is due to the efforts of convert Taufa'ahau, who was baptized George in 1831 and became the first King of the house of Tupou.
---
Read more