Availability
Max:

Select dates

Honeymoon Fales are a little bigger than the Standard Fales and have a toilet separate from the bathroom. Each fale is situated on its own piece of private waters edge providing breathtaking views of the surrounding islands and reefs.

The architecture of the fale is a modern version of the traditional Tongan fale combining coconut pole structure with a shingle roof, and large ceilings for maximum air flow.

Max:

Select dates

Each fale is situated on its own piece of private waters edge providing breathtaking views of the surrounding islands and reefs.

The architecture of the fale is a modern version of the traditional Tongan fale combining coconut pole structure with a shingle roof, and large ceilings for maximum air flow.

Max:

Select dates

Each fale is situated on its own piece of private waters edge providing breathtaking views of the surrounding islands and reefs.

The architecture of the fale is a modern version of the traditional Tongan fale combining coconut pole structure with a shingle roof, and large ceilings for maximum air flow.

Bed size:1 double bed
General
Mounu Island Resort
Mounu Island Resort is a tranquil oasis, as a result you can discover Tonga's most beautiful, tropical beaches fringed by spectacular coral reefs in a completely private setting. A vacation on Mounu Island is like no other, and also proud to be run as an Eco-resort. This Tonga accommodation consists of 4 beautiful Fales built in traditional Tongan style and all boasting spectacular and private beach views.
They are situated to the south of the Vava'u Archipelago, therefore, located in one of the world's most beautiful areas. Mounu Island is the southernmost inhabited island in the Vava'u group.
Mounu Island Resort promises to make your vacation something to remember!
Tripadvisor Reviews
See our reviews, or post a review here
Check-in time
14:00
Check-out time
12:00
Children and extra beds
Children over 12years of age are welcome
Children under 12years of age are on request

Cancellation / Prepayment
Check-in Anytime
45days notice – No cancellation fee apply
Within 45 to 30days notice-20% deposit apply
Within 30 to 15days prior to arrival-50% fee every night cancel
Within 14days prior to arrival-NO REFUND
Refund: USD35.00 provided cancellation policy is fully met
Pets
No pets are allowed.
Facilities
Car Parking
Fax
First Aid Kit
Internet - Wireless
Patio
Private Bathroom
Restaurant
Seating Area
Telephone
Toiletries
TV
Services
Arrival/departure point transfers (Extra charge)
Daily Housekeeping
Laundry/Ironing
Orientation - Botanical
Vehicle Hire/Car Rental can be arranged
Recreation
Board/Leisure Games
Boating
Cultural Arts and Craft Interactive activity
Cultural Entertainment
Cultural Visits/Tours
Fishing/Crabbing/etc.
Kayaks
Sail Boarding
Sailing
Scuba Diving
Snorkeling
Language Spoken
We are sorry, there are no reviews yet for this accommodation.
Vava'u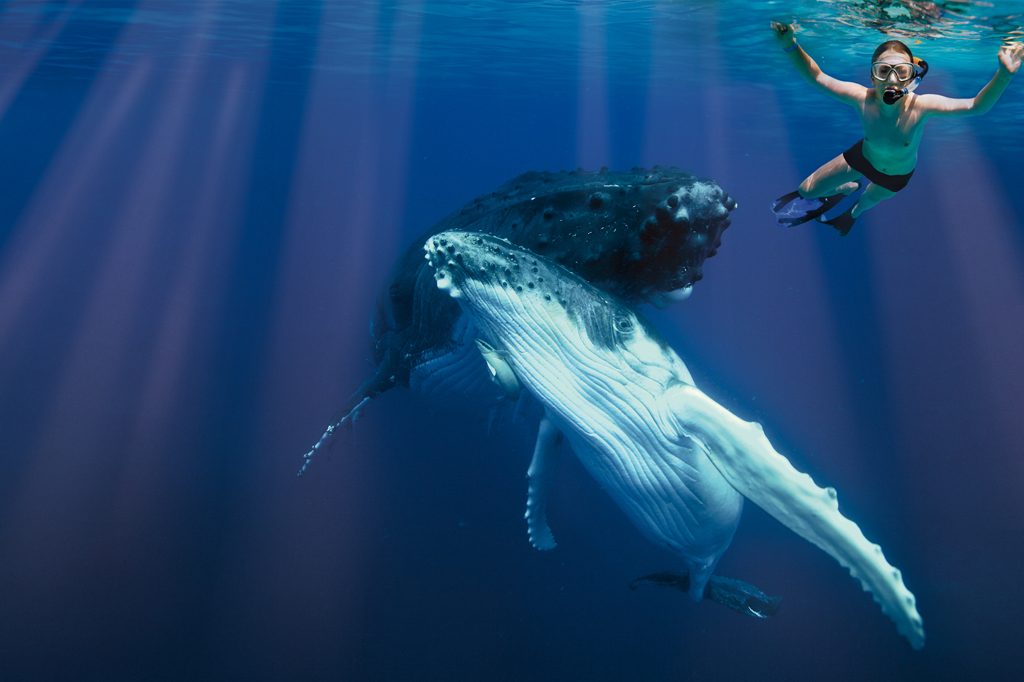 Tonga Accommodations: Hotels & Tours in Vava'u
Welcome to Vava'u, one of the most beautiful island in the Kingdom of Tonga.
Vava'u is a group of more than 50 islands in Tonga. The capital is Neiafu, which is the second largest city in Tonga. Vava'u is also known as the hub of the Kingdom of Tonga. You can get to Vava'u by airplane daily or by ferries once a week. Vava'u is a spectacular tropical island in the Pacific Ocean. A best place to experience whale watching, scuba diving, beach surfing and kayaking.
Once you get there, you will make the most of it by enjoying its beautiful beaches and its climate.
Sports & nature
From June to November share Vava'u warmest water with gentle humpback whales . The nature of the island will remark and will make the most of your journey. Our fully trained and qualified skipper's will take care of you every step of the way. Here are some sports that you will love to join such as : whale watching, boat tour, scuba and snorkeling, nature and wildlife tour, kayaking and canoeing.
---
Read more