Availability
Max:

Select dates

Room facilities:Air Condition, Electricity Adapters, Fridge, Hair Dryer, Internet - Wireless, Private Bathroom, Seating Area, Telephone, Toiletries

Emerald Hotel offers 14 garden view rooms altogether. You can have a twin room with queen size bed, or double and single room with a king bed.

Bed size:1 queen size bed

Max:

Select dates

Room facilities:Air Condition, Electricity Adapters, Fridge, Hair Dryer, Internet - Wireless, Private Bathroom, Seating Area, Telephone, Toiletries, Wardrobe

King Rooms are tastefully decorated, equipped with a king sized bed and a balcony to enjoy tranquil ocean views.

Bed size:1 king sized bed

Max:

Select dates

Room facilities:Air Condition, Electricity Adapters, Fridge, Hair Dryer, Internet - Wireless, Private Bathroom, Telephone, Toiletries, TV
General
Emerald Hotel
Emerald Hotel, situated at Vuna Road, Nuku'alofa. Built in marbled tiles creating cool and fresh look ocean views. Ideally located next door to Tonga Visitors Bureau and opposite to the Central Bus Station.
Emerald Restaurant
Because of its authentic Asian cuisines, Emerald Restaurant became popular. It has been a favorite choice for people to dine for both lunch and dinner. Our restaurant has Karaoke rooms and 2 outstanding state of the art private dinning rooms. We can cater from 10 people to 30 people. Emerald Restaurant is the number one choice for private dinners, birthday parties, VIP meetings and also corporate functions or any type of event.
Our Facilities
All 9 spectacular rooms are air-conditioned, features tea and coffee making facilities, has a flat screen TV with 8 satellite channels and 3 local channels. We also have a free WiFi connection which is limited to 100MB per day only, snack bar and a minibar for you to relax. Our Hotel facilities also includes back-up power generator, an access to shared lounge area with TV. We also have a VIP room, and function facilities.
We also provide mobile phone reception, designated smoking area, safety deposit box and a laundry service. Emerald Hotel also have a private bathroom with free toiletries, hairdryer, complimentary shaver & shaving cream shower. Our reception services offers luggage storage, tour desk, currency exchange and a 24-hour front desk.
TripAdvisor Ranking
Emerald Hotel and Restaurant was ranked as #10 out of 22 Hotels and Inns in Nuku'alofa. And a total of 38 reviews from the travelers.
This hotel is the best and most relaxing choice for you, whether you travel for honeymoon, holiday or for business trip.
Check-in time
14:00
Check-out time
10:00
Cancellation / Prepayment
30days or more days prior to check in – No penalty
20days or more incur a 10% charge of total nights booked
7-14days 2nights full rate charge
Within 7days incur 100% charge
No refund for early check out and NO SHOW – 100% charge

** If the number of guests or nights on your reservation is reduced once the reservation is confirmed, it is at the hotel discretion to determine applicable refunds or penalties
** for block-bookings: 100% charge for flight cancellations, due to any circumstances. Please take out Travel Insurance to protect against these unforeseen events

Refunds: USD35.00pp will be charged provided cancellation policy is met
Accepted credit cards
MasterCard/Visa
Pets
No pets allowed.
Facilities
Air Condition
Bar
Conference Facilities
Fax
First Aid Kit
Fridge
Internet - Wireless
Karaoke
Laundry
Photocopier
Power Generator
Private Bathroom
Reading Room
Restaurant
Seating Area
Telephone
Toiletries
Tour Desk
TV
Work/Writing Desk
Services
Arrival/departure point transfers (Extra charge)
Concierge/Travel booking and Confirmation
Babysitting – Paid
Daily Housekeeping
Doctor/Nurse on call
Laundry/Ironing
Room Service
Secretarial Services
Shoeshine Service
Turn-down service
Vehicle Hire/Car Rental can be arranged
Recreation
Language Spoken
We are sorry, there are no reviews yet for this accommodation.
Tongatapu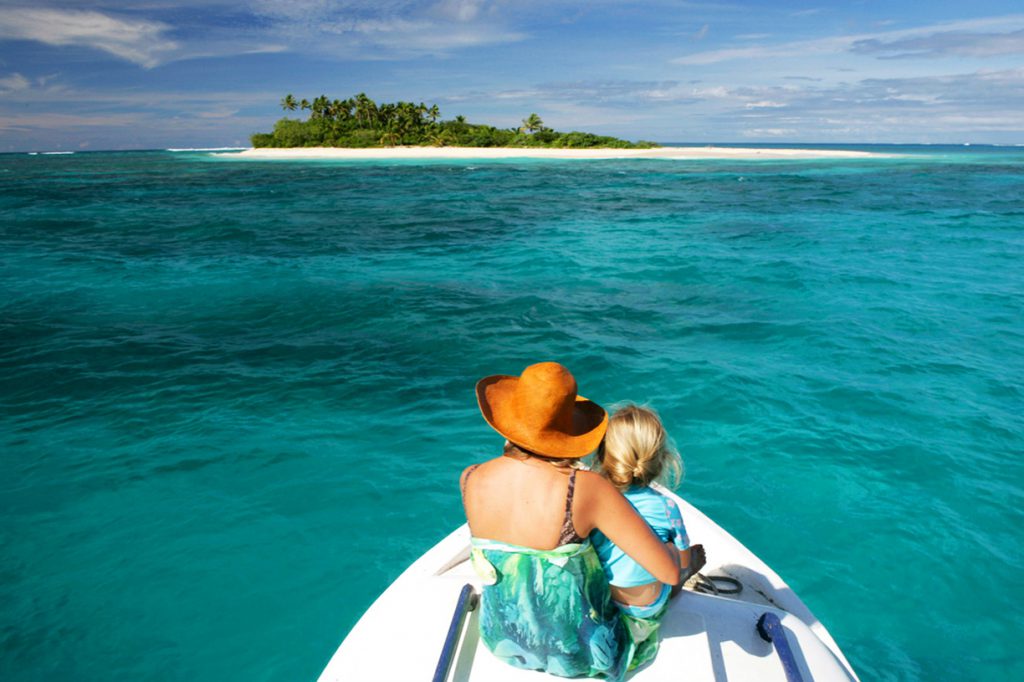 Tonga Accommodations: Beach Resorts, Hotels, & Tours
Tongatapu, the main island of the Kingdom of Tonga and known as the 'Sacred South'. Expect a warm welcome at one of the world's most easy-going international airports before journeying north across the island to the Tongan capital of Nuku'alofa. The harbour-side town is the center of Tongan commerce and government and also the residence of the Royal Family in the South Pacific's only monarchy. Around 70,000 people live on Tongatapu, and Nuku'alofa – 'Abode of Love' – is a vibrant introduction to the Kingdom.
Tongatapu has a cooler climate than the rest of the Tonga as it is the southernmost group of islands in the country. Because of this, fruit production is lower in Tongatapu than it is in the warmer islands in the north.
Nightlife info
Every Wednesday and Friday night, the Tonga resorts have live entertainment. A variety of music, singing, dancing, and a kava ceremony are part of the package. The staff, sometimes accompanied by Tongans from the villages, present lovely and most importantly, authentic songs called hiva, and dances.
Culture and history info
The importance of family Tongan society is guided by four core values, all of which combine to ensure a genuine welcome of visitors to the Kingdom of Tonga. The four core values are Feka'apa'apa'aki (mutual respect), Fevetokai'aki (sharing and fulfillment of mutual obligations), Lototoo (humility and generosity) and Tauhi vaha'a ( Loyalty and commitment) Family is the central unit of Tongan life. Older people command the most respect and each family member knows their role. A typical family unit may consist of adopted children, cousins, alongside siblings and grandparents. Their respect for family is a reflection of the people's love of the Tongan Royal Family.
---
Read more